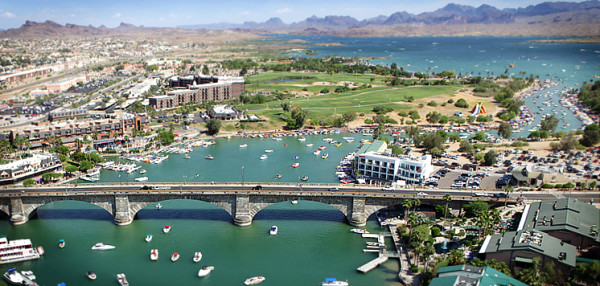 Lake Havasu's 42nd Annual Campbell Boats Regatta
One of the biggest Regatta's in Lake Havasu will be held this weekend. The 42nd Annual Campbell Boats Regatta is the biggest event of Campbell boat owners. They gather each year to spend a few days on the lake together. So, if you own a Campbell boat, bring it to the lake to enjoy the fun. Other boats are welcome too of course.
Event Details:
Venue: Multiple Locations on/off the Lake, Lake Havasu City, AZ 86403
Admission: Free for spectators
Friday, September 19, 2014
Registration and Dinner Party at 6:30 pm. The location is to be announced.

Saturday, September 20, 2014
Zombie Beach Party at the Park Moabi Pavillion
9:00 am: Meet in Thompson Bay
11:00 am: T-shirt distribution on the beach and a hand of poker
12:00 - 2:00 pm: Lunch (details are to be announced)
Evening: On your own to enjoy the lake!

Sunday, September 21, 2014
Brunch at The Springs
9:00 am: Meet in Thompson Bay for a no host brunch at 10:30 am

For a detailed Schedule of Events and Registration Form go to: www.campbellboatowners.org/
This Lake Havasu City information is brought to you by: Mary Anne DeYoung, your local real estate professional in Lake Havasu City, AZ and surrounding communities. "Play like you mean it."
Featured Homes for Sale
Search homes for sale in and around Lake Havasu here!