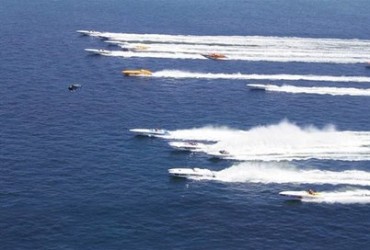 Lake Havasu – the 17th Annual Desert Storm Poker Run and Shootout
The 17th annual Desert Storm Poker Run and Shootout is back again. This is a very popular event around Lake Havasu that many look forward to each year. This event has been named as one of the top five poker runs in the nation. This world-class experience is guaranteed to be a crowd pleaser.
Desert Storm Street Party 2015
Get ready and claim your spot in the high-octane crowd as you check out mega-powered racing vessels, beautiful women, radio remote broadcasts and live music. You will also find plenty of food, refreshments, entertainment and shopping along Lake Havasu's Downtown District where it's always fun for everyone.
This street display is the "kick-off" to the 17th Annual Desert Storm Poker Run & Shootout 2015, one of the top 5 poker runs in the nation, that stretches from Acoma Blvd. to Riviera Blvd. This Street Party is just that, a big party, and features prestigious top-performance boats from around the nation, as well as custom autos, tow vehicles, personal watercraft, and a full range of marine electronics, products, and accessories.
Event Details
√ Date: Thursday, April 23, 2015
√ Time: 12:00 pm to 9:30 pm
√ Location: Downtown District, McCulloch Blvd., Downtown Lake Havasu
√ Admission: Free
√ Website: www.lakeracerllc.com
17th Annual Desert Storm Poker Run and Shootout 2015
This is the see and be seen event in the boating industry! Named "One of the Top Five Poker Runs in the Nation" by Performance Boats Magazine, the 17th Annual Desert Storm Poker Run & Shootout is guaranteed to be a world-class collection of the most prestigious performance boats from across the nation! Running from the heart of Lake Havasu (starting at Site Six off of the island) to Spectator Point, top speeds upwards of 160+ MPH are not uncommon here. 2014's top speed -- a whopping 170 MPH by Gary Smith! All performance boaters are invited to participate! The air will be buzzing with the racers' helicopter teams flying above the boats right above the water.
New for 2015 - "POWER IN THE PARK" Beach Party
In years past, vendors set up at the Nautical Beachfront Resort for a few hours on Friday night. New this year, the event is going to enriched with a two-day "Power in the Park" Beach Party open to the public. Basically, the beach party will extend the Thursday Street Party as vendors and displays can/will move to the London Bridge Beach Park for both Friday and Saturday.
Event Details
√ Dates: Wednesday, April 22, 2105 through Saturday, April 25, 2015
√ Time: 7:00 am to 9:30 pm
√ Location: the Nautical & London Bridge Beach, 1000 McCulloch Blvd. Lake Havasu
√ Admission: Free to spectators
√ Website: www.lakeracerllc.com
This event information is brought to you by: Mary Anne DeYoung, your local real estate professional in Lake Havasu City, AZ and surrounding communities. "Play like you mean it."
Featured Homes for Sale